Honorary DeMolay Membership
March 14, 2015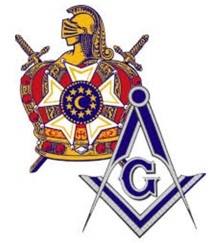 Have you ever wanted to become a member of the Order of DeMolay, but you missed out on the opportunity as a youth? Let that be a concern no more!
Rhode Island DeMolay is now accepting applications for membership in Edward S. David Honorary Chapter. You will have the opportunity to kneel at the altar and take the same obligation that every DeMolay has before.
Honorary DeMolays are Master Masons who did not have the opportunity to join the organization in their youth. Now, understanding…
---
2015 Paul R. Kach Essay Contest
January 19, 2015
DeMolay International would like to announce the 2015 Kach Essay Theme! "100 More Years of Frank S. Land's Vision"
Enter the 2015 Scottish Rite, Paul R. Kach Essay Competition and share your thoughts and ideas on the theme: "100 Years More of Frank S. Land's Vision"

All essays must be received by your Executive Officer not later than April 1, 2015. Region Representatives will establish an impartial judging panel for the purpose of determining region winners.…
---
The DeMolay Varsity Club Initiative
December 12, 2014
DEMOLAY INTERNATIONAL "Varsity Club"
What: Internal marketing and motivation program for active membership and advisory council members.
Mission: Create enthusiasm and fellowship for the organization as well as provide opportunity for all members to become active, engaged, and ultimately an "owner" of their chapter experience. As an acknowledgment of their efforts they will be deemed to have "lettered" in DeMolay.
Quarterly measurement – "90 Day clock" - Need to perfo…
Upcoming Events
DeMolay Rush Week 2015
January 19, 2015 to March 31, 2015
In the month of March the DeMolay International Congress is encouraging all DeMolay Chapters to give their best during Rush Week to bring in new members and spread DeMolay everywhere. Rush Week will be March 14-21, 2015. For DeMolay Month we have set a goal of 1000 new members!

Your International Master Councilor, International Congress Secretary, and Region Cabinet members are excited to help your jurisdictions and chapters achieve your goal. Join chapters from across the United...
Read more...