Honorary Membership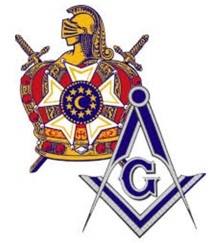 Have you ever wanted to become a member of the Order of DeMolay, but you missed out on the opportunity as a youth? Let that be a concern no more!
Rhode Island DeMolay is now accepting applications for membership in Edward S. David Honorary Chapter. You will have the opportunity to kneel at the altar and take the same obligation that every DeMolay has before.
Honorary DeMolays are Master Masons who did not have the opportunity to join the organization in their youth. Now, understanding the work this Masonic organization does for young men between the ages of 12-21, they seek to learn more by becoming Honorary DeMolays.
All Non-Senior DeMolay Master Masons are encouraged to become Honorary DeMolays. Both degrees of DeMolay are exemplified upon each initiate. Each initiate will then be presented with a framed certificate identifying them as an Honorary DeMolay. The cost to each initiate is a single lifetime payment of $100.00 to Rhode Island DeMolay, with no annual dues.
If you have any further questions about Edward S. David Honorary Chapter and its purpose, or would like to obtain an application for membership, please contact Michael Lawson, Executive Officer of Rhode Island DeMolay, via email at rhodeislanddemolay@gmail.com or by phone at (401) 524-1224.
Please return completed applications to Michael Lawson, 70 Grassmere Street, Warwick, RI 02889.